Elizabeth Taylor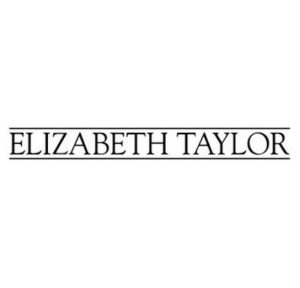 "Jewellery and fragrances were two of the material passions in the life of screen legend, Elizabeth Taylor . At the age of three Elizabeth Taylor began ballet lessons and by the age of nine, was in her first motion picture. Her talent drew favourable reviews, her mature continence an asset, and her stunning looks completed the package. In time Taylor's screen career would prove to be a successful one garnering some of the film industry's top awards and honours. Her lifelong passion for jewellery was evident in her collection which was one of the largest in the world. Over the years Taylor owned a number of well known pieces such as the 33.19 carat Krupp Diamond which Taylor wore daily, and the 69.42 carat Taylor-Burton Diamond—both of which were gifts from husband number five and six, Richard Burton.
The launch of her first perfume in 1987, Passion, was the beginning of a fragrance empire that would be one of the most successful in history. Passion for Men was launched in 1989 and other perfumes followed such as the exotic Diamonds & Emeralds, the sparkling Diamonds & Sapphires and the dramatic Diamonds & Rubies. Most celebrity backed fragrances, quickly fall from view once it is left to compete with the Chanel N°5s of the world, however, when a scent is formulated well, cleverly marketed and retails for the right price, the sky is the limit. Elizabeth Taylor's perfumes are one of the first and few to have any staying power at the perfume counter."
No products were found matching your selection.